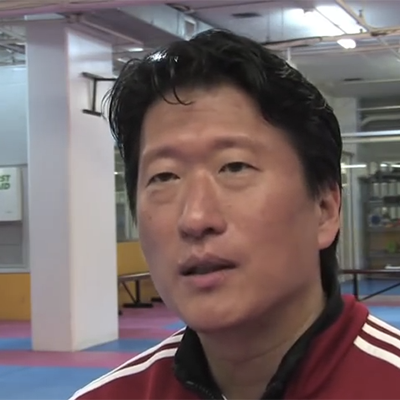 Master Sung Chul Whang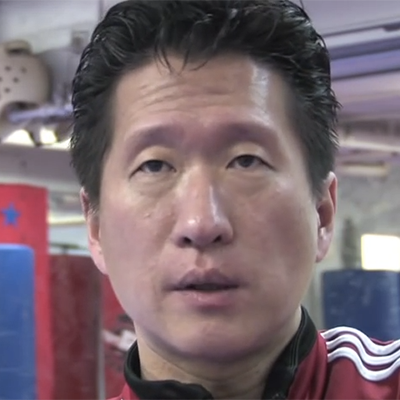 Master Jun Chul Whang
Masters Whang
Masters Sung Chul and Jun Chul Whang were born in Japan, began practicing Taekwondo at age 6 in the Philippines, and are graduates of Dartmouth College and Cornell Law School.
At Dartmouth, they co-founded the Dartmouth Taekwondo Team and the East Coast Taekwondo Conference. At Cornell, they co-founded the Cornell Taekwondo program with Master Han Don Cho. Both are practicing attorneys - Master Whang, Sr., is Associate General Counsel to the Olayan Group, while Master Whang Jr. is Partner at Jacob, Medinger & Finnegan, LLP, a New York City law firm.
Masters Whang were actively involved in the US Taekwondo Union (now USAT). They continue to coach elite athletes at the national and international levels. Masters Whang have served as coaches for the US National Team, US National Collegiate Team and the Trinidad & Tobago National Team, including at several World Championships, the 2004 Athens Olympics, 2011 Pan Am Games, and 2014 Grand Prix tournaments.
In 1999, Masters Whang, co-authored "Taekwondo – The State of the Art" published by Broadway Books, a division of Random House.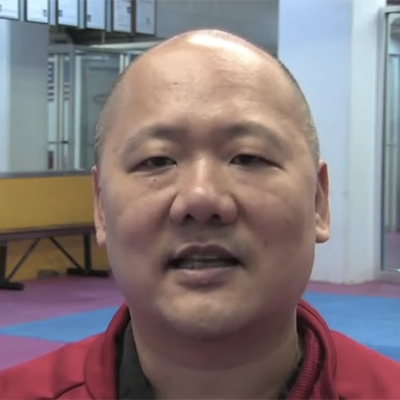 Master Lim
Master Paul Youn Sang Lim was born April 26, 1969 in Seoul, South Korea, and is a second-generation Taekwondo Master. He began his Taekwondo training in Korea at the age 5. His family moved to Kansas when he was 7, where he continued his training under his father, Master Seung Hae Lim. Master Lim continued to live in Kansas until he entered Boston University, graduating in 1992. He has been an integral part of West Side Taekwondo since 1993 and is a 4th Dan Master Instructor. Master Lim is also director and head instructor for Columbia University Taekwondo club. Master Lim is married to Sun Lee has two sons, Daniel born in 2001 and Drew born in 2007.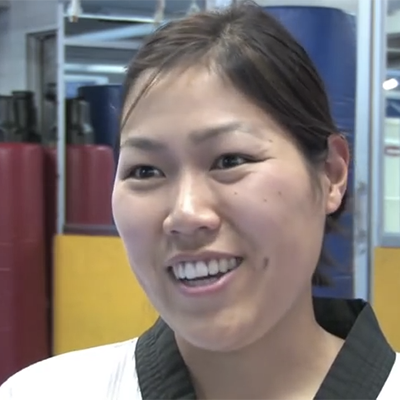 Master Park
Master Christina Park began her Taekwondo training at age 10 in Alameda, California, and is currently a 4th Dan Black Belt. With B.S. and M.S. degrees in Mechanical Engineering from MIT, Ms. Park founded the MIT Sport Taekwondo Club and served as its President, Instructor, Captain and Coach.
Christina is a 4-time middleweight champion at the National Collegiates, a 5-time captain of the Collegiate National Team, and a medalist at the World University Championships. Ms. Park is also a 2-time USA National Champion, and has represented the National Team at the 2004 and 2006 Pan Am Championships, with a bronze in 2004. In 2011, Ms. Park represented the USA on the National Poomsae 3-person Female Team in Vladisvostok, Russia. Ms. Park is currently an Engineer working in Hydro-Mechanical Power Generation.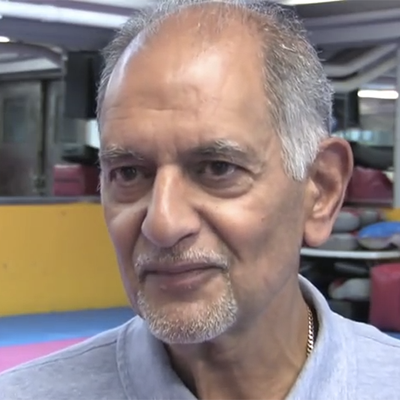 Master Espino
Born July 10, 1946 in New York City. Master Espino, an accountant, is married with one daughter, also a Taekwondoist who has a red belt. Master Espino is one of the original 25 students who signed up on the first day West Side Taekwondo opened on October 13, 1992. He is a 4th Dan Master Instructor and currently teaches at West Side Taekwondo. Master Espino has the distinction of being the first person at West Side to train starting as a white belt and to achieve a Black Belt.